为什么选择 Splashtop?
Splashtop 是市场上最好的 TeamViewer 替代方案,可保证每年节省50%,从而减轻您的 IT 预算压力。

与 TeamViewer 相比,更全面的访问权限和更多功能,享受贵公司所需的所有远程功能。

没感觉到或者不想在你没想到的时候出现指控? 我们只需点击一下即可轻松管理订阅,无需通知。

探索易于安装、管理和使用的解决方案——在第三方审阅者和点对点评网站上排名最高的用户满意度。

厌倦了长时间的等待以及在需要帮助时无法与他人联系? 我们与您建立了长期的合作伙伴关系,其中包括卓越的客户服务体验。
加入我们的快乐客户
Splashtop 团队值得称道的是提供的软件包非常棒,不仅具备有用且实用的各种选项,而且价格合理。而 TeamViewer 最近却令人非常不满,尽管用户满足免费使用要求,但 TeamViewer 还是任意阻止用户使用免费产品。我要找到值得信赖的产品和公司,Splashtop 的付费解决方案安全又可靠,希望你们能继续努力。
Darryl Collins
加入我们的快乐客户
"我从事 IT 工作已经有20年了,我知道什么是好产品。从 IT 支持的角度来看,这个远程工具简直太好用了。打开软件,就能开始工作。Splashtop 非常好用,而且特别安全可靠。用过 TeamViewer 后,觉得这个软件真的太赞了。但 Splashtop 和 TeamViewer 不同,它并没有试图打造成一款适用于所有人、所有场景的全能软件,而是坚持做好自己。Splashtop 的价格合理,而 TeamViewer 却贵的要命。我非常喜欢 Splashtop,我会把它推荐给同行。"
Stuart Livingstone - NuWave Backup
加入我们的快乐客户
Splashtop 团队值得称道的是提供的软件包非常棒,不仅具备有用且实用的各种选项,而且价格合理。而 TeamViewer 最近却令人非常不满,尽管用户满足免费使用要求,但 TeamViewer 还是任意阻止用户使用免费产品。我要找到值得信赖的产品和公司,Splashtop 的付费解决方案安全又可靠,希望你们能继续努力。
Darryl Collins
加入我们的快乐客户
"我从事 IT 工作已经有20年了,我知道什么是好产品。从 IT 支持的角度来看,这个远程工具简直太好用了。打开软件,就能开始工作。Splashtop 非常好用,而且特别安全可靠。用过 TeamViewer 后,觉得这个软件真的太赞了。但 Splashtop 和 TeamViewer 不同,它并没有试图打造成一款适用于所有人、所有场景的全能软件,而是坚持做好自己。Splashtop 的价格合理,而 TeamViewer 却贵的要命。我非常喜欢 Splashtop,我会把它推荐给同行。"
Stuart Livingstone - NuWave Backup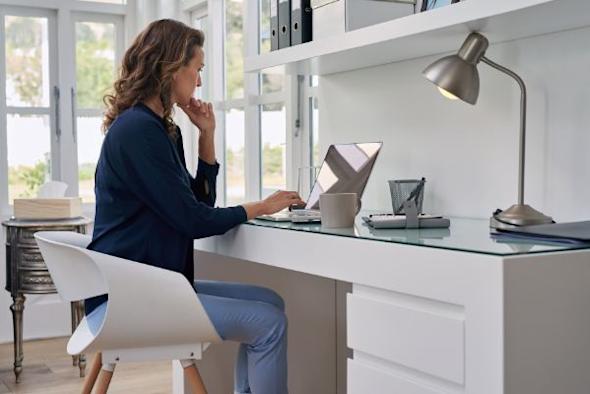 享受为满足您的需求而设计的远程桌面软件解决方案
Splashtop 远程访问软件,为特定使用场景设计,立即试用!订购 Splashtop,立省50%(详见 Splashtop 与 TeamViewer 定价对比)。如果正在使用 TeamViewer 免费版,但因疑似商业用途而常常被阻止连接,则可在决定购买 TeamViewer 的高价商业许可之前,先免费试用 Splashtop。
无论需要远程办公、远程实验室访问还是远程支持,Splashtop 都能为您提供合适的解决方案,具有高质量远程连接、拖放文件传输、聊天、远程打印、会话录制、多对多显示器查看、局域网唤醒、远程重启、用户管理等功能。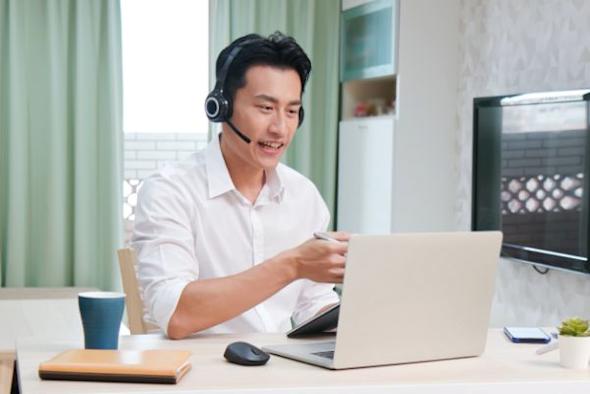 快速、可靠和安全的远程访问软件
Splashtop 因其可靠性而在用户满意度方面一直大获好评。Splashtop 可提供稳定的高性能远程连接,确保用户在远程访问桌面时能轻松完成视频编辑、混音、唇音同步、3D CAD 绘图等工作。
Splashtop 支持您使用的操作系统,并提供跨平台的远程访问。从任何其他 Windows、Mac、iOS、Android 或 Chromebook 设备获得对 Windows、Mac 和 Linux 计算机的远程桌面访问。IT 可以访问任何计算机、平板电脑或移动设备以提供远程支持。
此外,Splashtop 具有各种高级安全功能和实践,符合行业和政府的各项标准和法规,包括 SOC 2、GDPR、CCPA、HIPAA,解决了客户的后顾之忧。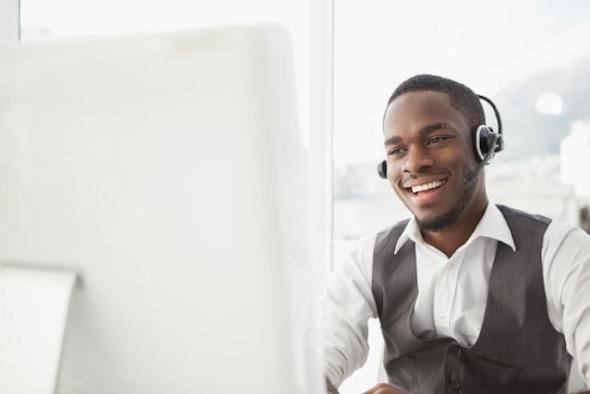 通过 Splashtop 获得更好的客户服务体验
Splashtop 致力于提供卓越的客户服务。我们在硅谷、东京、杭州、台北、新加坡、阿姆斯特丹均设有服务团队,确保客户能轻松联系真人客服。新老客户均可拨打 Splashtop 的国际电话热线,通过真人客服获得帮助。但如果是 TeamViewer 用户需要支持,则须先提交支持工单,然后等待回复。
TeamViewer 不允许您在线取消订阅,而是让您写信或联系某个人。使用 Splashtop,您可以登录帐户,打开订阅设置,修改订阅或取消订阅。
五折低价保障与提前启动计划
Splashtop 解决方案的价格不到 TeamViewer 的一半,却具备同等的各种功能,立即订购可享长达3个月的免费使用期限,与现有的 TeamViewer 订购终止日期无缝衔接。联系我们了解更多信息!
常见问题
What's a good alternative to TeamViewer?

Splashtop isn't just a good alternative to TeamViewer - Splashtop is the best TeamViewer alternative. With guaranteed 50% savings, all the top features, high performance remote connections, top-notch security, and superior customer service, it's no wonder why so many have switched from TeamViewer to Splashtop and never looked back.
Is TeamViewer still the best?

If you're wondering if TeamViewer is the best remote access software, just take a look at G2 to see how real users have rated TeamViewer vs Splashtop. Overall, Splashtop has a 5-star rating from users, blowing TeamViewer out of the water. Splashtop scored higher on several metrics including ease of use, ease of setup, ease of admin, quality of support, and more!

For those reasons, we can confidently say that Splashtop is the best TeamViewer alternative.
Splashtop 比TeamViewer 好吗?

是的!Splashtop 是安全可靠的高性价比远程访问解决方案。Splashtop 可提供远程办公、远程学习和远程支持解决方案。与 TeamViewer 相比,Splashtop 不仅具备所有主要功能、高性能的远程访问引擎,而且能提供更为出色的客户服务体验。如果需要 TeamViewer 替代方案,不妨先试用 Splashtop!
TeamViewer 真的免费吗?

TeamViewer 提供了一个供个人使用的免费计划。 然而,如果TeamViewer ,怀疑你将其用于商业用途,你将被阻止访问你的远程计算机。 Splashtop 与 's commercial licenses相比,可以为你的年度订阅节省50%的保证。TeamViewer
TeamViewer 免费和付费之间有什么区别?

TeamViewer TeamViewer 的免费版本(仅供个人使用)缺少许多付费版本的功能,包括远程打印、空白屏幕、禁用远程输入等。 与其支付昂贵的TeamViewer 许可证,不如选择Splashtop ,以获得所有这些功能和更多的功能,并保证每年节省50%的订购费用。
你能用免费版的TeamViewer 进行远程打印吗?

没有。TeamViewer 免费版本以前包括远程打印、空白屏幕、禁用远程输入和切换侧边等功能。 然而,这些功能已不再包括在免费版本中。 与其支付昂贵的TeamViewer 许可证,不如选择Splashtop ,获得一个具有远程打印功能的远程桌面工具,再加上你需要的所有其他顶级功能,并保证一年内节省50%。
一个免费的TeamViewer会话能持续多久?

对个人使用的远程会话没有时间限制。 然而,如果TeamViewer ,怀疑你将其用于商业目的,你的远程连接会超时,你将被阻止再次连接到你的远程计算机。 为了避免这种情况,你可以购买一个TeamViewer 商业许可证,或者你可以加入成千上万的人选择获得Splashtop ,与TeamViewer 相比,保证节省50%的价格。
我如何取消我的TeamViewer 订阅?

TeamViewer 要求现有客户至少在续订日期前28天提交工单才能取消其帐户。相比之下,Splashtop 允许客户在 Splashtop 网络控制台轻松调整任何订阅设置(包括取消)。详细了解如何取消订购 TeamViewer。
What is a free alternative to TeamViewer?

Though many companies use TeamViewer, using it beyond personal use requires a paid subscription, which can be very costly, often running hundreds of dollars per user per year.

Similarly, Splashtop offers a comprehensive free version for personal use, which is the better TeamViewer alternative to their personal version, given that TeamViewer personal lacks many options including blank screen, disable remote input, and remote print options, in addition to many more features that require a paid subscription unless using a TeamViewer alternative.

Though Splashtop for business isn't free, it does guarantee 50% savings or more - in many cases, significantly more - compared to a comparable TeamViewer business package. At the same time, it delivers a much more comprehensive suite of potential solutions, tools, security, and options that you can leverage to improve your company's use of remote access technology.

What is a good TeamViewer alternative for working remotely?

TeamViewer used to be one of the most popular options for remote work, but the COVID-19 pandemic accelerated many companies' plans for remote work. Because this process had to happen so quickly, many companies realized that there were shortcomings in the TeamViewer software that were causing a lot of problems early on.

This has caused many businesses to realize that TeamViewer may not be the best option for their teams who were now working remotely, as it has not kept pace with changes in technology, security, and economics. This caused many companies to start looking for TeamViewer alternatives that deliver a better overall package than the original.

For this reason, you'll find that Splashtop is the best alternative to TeamViewer, as it provides your workers with reliable, secure remote access at a significantly lower cost to your business, with a guarantee of at least 50% savings compared to comparable TeamViewer package.
Which is the Best TeamViewer Alternative Software?

For remote work, remote learning, remote lab access, and remote support teams, your best TeamViewer alternative is Splashtop. Designed from the beginning to fit all your remote work needs at a lower overall cost,

Splashtop is perfect for remote work, with chat, remote print, drag-and-drop file transfer, session recording, remote reboot, multi-to-multi monitor viewing, Wake-on-LAN, user management, and many more features, all handled over a high-quality remote connection with top-notch digital security. In addition, it provides your business with a high-performance remote access engine, a ton of helpful features so that your employees can work more effectively, and a better customer service experience.

When looking for a TeamViewer alternative that works better than the original, Splashtop has all of your bases covered, with a minimum guaranteed 50% savings over TeamViewer providing a solid benefit for your burdened IT budget.
Is there a program better than TeamViewer?

Though TeamViewer has a lot of features, there are a lot of areas where it's limited, and it's also expensive. When you use Splashtop Business Access, you can have up to 10 concurrent sessions per user or channel, as compared to 3 for TeamViewer. On Splashtop, 2 users can remotely access the same computer at the same time, and access can be assigned by the user when you have multi-user teams, features you won't find on TeamViewer.

TeamViewer is also limited the number of unattended managed endpoints you can have, which is unlimited with Splashtop SOS Unlimited. Splashtop also provides attended support for iOS and Android for free, as compared to TeamViewer's $155.40 per year. With Splashtop, you'll find integrations including ticketing and ITSM automatically included, as compared to TeamViewer where you'll pay another add-on fee.

With all this to offer, it's clear that Splashtop is superior to TeamViewer in cost, functionality, and usage, and independent reviews by third parties and peer-to-peer sites back this claim by showing that Splashtop provides better user adoption, system administration, installation, and customer service across the board.
Is there a more secure alternative to TeamViewer?

Given the many security issues that arose during the COVID-19 pandemic and the rush to have employees work from home, many companies now understand the driving need for stronger security in a remote work connection, device, and software. These companies saw a strong uptick in cybersecurity events as hackers worked harder, leveraged new tools, and took advantage of social distancing to use social engineering to open vulnerabilities with remote workers.

Splashtop has worked hard to keep its team and software up-to-date with the latest changes, concerns, and threats to cybersecurity, making us a strong partner in keeping your company's digital assets secure and protected and the best TeamViewer alternative available on the market.

Featuring 256-bit AES encryption, two-step verification, device authentication, and the ability to lock remote screens, Splashtop is highly secure while providing a wide range of additional features at a fraction of the price of TeamViewer, making Splashtop the best option for your company to use when stepping back from your relationship with TeamViewer.
Does Splashtop have something like TeamViewer?

Splashtop doesn't merely have something like TeamViewer, it's a better option than TeamViewer. In addition to the 50% savings guarantee, Splashtop offers more features, a larger quantity of connections, a broader range of devices, and outstanding security.

Further, TeamViewer has gained a reputation for removing features from free or lower-cost versions and moving them into higher-cost options, such as moving remote print, blank screen, disable remote input, and switching sides from their free version. Do you really want to have to pay more for the features you're currently enjoying for free or at a lower cost?

When you work with Splashtop, you'll get many more benefits than TeamViewer, including in- and out-session chat, unlimited devices to connect from, multiple-user access to the same device, unlimited unattended managed endpoints, and so much more at a fraction of the cost of a TeamViewer subscription. Splashtop provides your team with a better experience and superior performance when working remotely and accessing in-office systems.
Why is Splashtop better than TeamViewer?

When you're introducing a new piece of software to your business, you want to make sure that it will work well and be quickly integrated into your company's daily use. Recent G2 metrics show that Splashtop ranks higher than TeamViewer for ease of use, ease of setup, ease of administration, support quality, and many more aspects that make it a great choice for a fast, easy integration into your company's systems and daily use.

As a superior choice for small and medium enterprises (SME), Splashtop's 5-star reviews speak for themselves, allowing us to state confidently that Splashtop is better than TeamViewer in many ways, and is the best TeamViewer alternative available on the market.

What's more, we offer a free trial so that you can see if it will work well for your company, and we allow you to easily adjust your subscription settings, including cancelation, from your Splashtop web console. By comparison, TeamViewer requires its customers to submit a ticket a minimum of 28 days prior to their renewal date to cancel their account.

Which company would you rather work with? The one that puts the power in your hands, or the one that requires you to jump through all the hoops to end your service with them? Hands down, Splashtop is the best TeamViewer alternative.
Splashtop Business Access vs TeamViewer Business Feature Comparison
Features and Price Comparison

Splashtop Business Access Pro

TeamViewer Business

Licensing and pricing

CN¥693 per user/per year

(Save even more with volume discounts!)

CN¥3,948 per year
Individual license only

Access and control computers remotely

✔

✔

Remote from Windows, Mac, iOS, Android, Web app and Chrome browser

✔

✔

# Concurrent sessions per user/channel

10

3

Number of devices to connect from

Unlimited

3

Cross-platform file transfer (drag-and-drop)

✔

✔

Chat (in-session)

✔

✔

Chat (outside session)

✔

✔

Session recording

✔

✔

Two users can remote into the same computer concurrently (requires two licenses)

✔

✗

Multi-monitor support (multi-to-multi)

✔

✔

Remote print

✔

✔

Remote wake (Wake on LAN)

✔

✔

Remote reboot

✔

✔

Assign computer access by user in multi-user teams

✔

✗

Computer grouping

✔

✗

256-bit AES encryption

✔

✔

Two-step verification

✔

✔

Lock remote screen

✔

✔

Blank remote screen

✔

✔

Device authentication

✔

✔

Share screen via web link

✔

✔
Splashtop SOS vs TeamViewer Business Feature Comparison
| Features and Price Comparison | Splashtop SOS | Splashtop SOS +10 | Splashtop SOS Unlimited | TeamViewer Business |
| --- | --- | --- | --- | --- |
| Licensing and pricing | CN¥1,400 per concurrent technician | CN¥1,533 per concurrent technician | CN¥2,793 per concurrent technician | CN¥3,948 per year Individual license only |
| Access and control computers remotely | ✔ | ✔ | ✔ | ✔ |
| On-demand support to unlimited devices | ✔ | ✔ | ✔ | ✔ |
| Number of devices to connect from | Unlimited | Unlimited | Unlimited | 3 |
| # Unattended managed endpoints | ✗ | 10 | Unlimited | 200 |
| Provide attended support to iOS and Android devices | ✔ | ✔ | ✔ | Additional CN¥2,508/year |
| # Concurrent sessions per user/channel | 10 | 10 | 10 | 3 |
| Cross-platform file transfer (drag-and-drop) | ✔ | ✔ | ✔ | ✔ |
| Chat (in-session) | ✔ | ✔ | ✔ | ✔ |
| Chat (outside session) | ✗ | ✔ | ✔ | ✔ |
| Session recording | ✔ | ✔ | ✔ | ✔ |
| Two users can remote into the same computer concurrently (requires two licenses) | ✔ | ✔ | ✔ | ✔ |
| Integration with Ticketing and ITSM | ✔ | ✔ | ✔ | Available as an add-on for TeamViewer Corporate |
| Multi-monitor support (multi-to-multi) | ✔ | ✔ | ✔ | ✔ |
| Remote print | ✗ | ✔ | ✔ | ✔ |
| Remote reboot | ✔ | ✔ | ✔ | ✔ |
| User management | ✔ | ✔ | ✔ | ✗ |
| Group permissions | ✗ | ✔ | ✔ | ✗ |
| 256-bit AES encryption | ✔ | ✔ | ✔ | ✔ |
| Computer and user grouping | ✗ | ✔ | ✔ | ✔ |
| Custom branding | ✔ | ✔ | ✔ | ✔ |
Splashtop SOS vs TeamViewer Corporate Feature Comparison
| | | TeamViewer Multi-user Plan |
| --- | --- | --- |
| Starting price (per year) | CN¥2,793 per concurrent user | CN¥6,228 per concurrent user |
| 2 concurrent users | CN¥5,586 | CN¥9,816 |
| 3 concurrent users | CN¥8,379 | CN¥13,404 |
| Support iOS and Android | | CN¥2,508 add on |